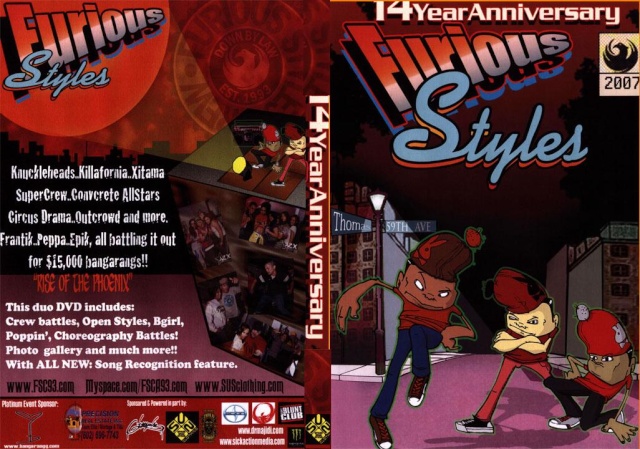 Furious Styles Crew 14th Anniversary DVD
Format: NTSC Region 1 DVD (Works on all North American DVD players and all computers)
Run time: Over 1 hour
Check out this Revolutionary DVD that will change the game as we know it!!
With $15000 at stake, infamous battles and your favorite dancers like you have never seen them before!
Rise of the Phoenix
This duo DVD includes Crew battles, open styles, bgirl, poppin, choreography battles, photo gallery and much more!! All new: song recognition feature.
We are authorized by the rights owner(s) as licensed resellers of this product.
liens :
Ukryta Wiadomość: